You just have to like his determination. Most parents sit on the sidelines while their kids do gymnastics, but not Ashley Mills. The 47-year-old dad from Melbourne, Australia, is doing everything he can to learn gym skills with his daughter, Alex.
Under the online name MyGymDad, Ashley's attempts at performing front tucks, flips, split jumps and turns show that it's never too late to try something new.
The father and daughter duo have gained legions of fans on their social pages.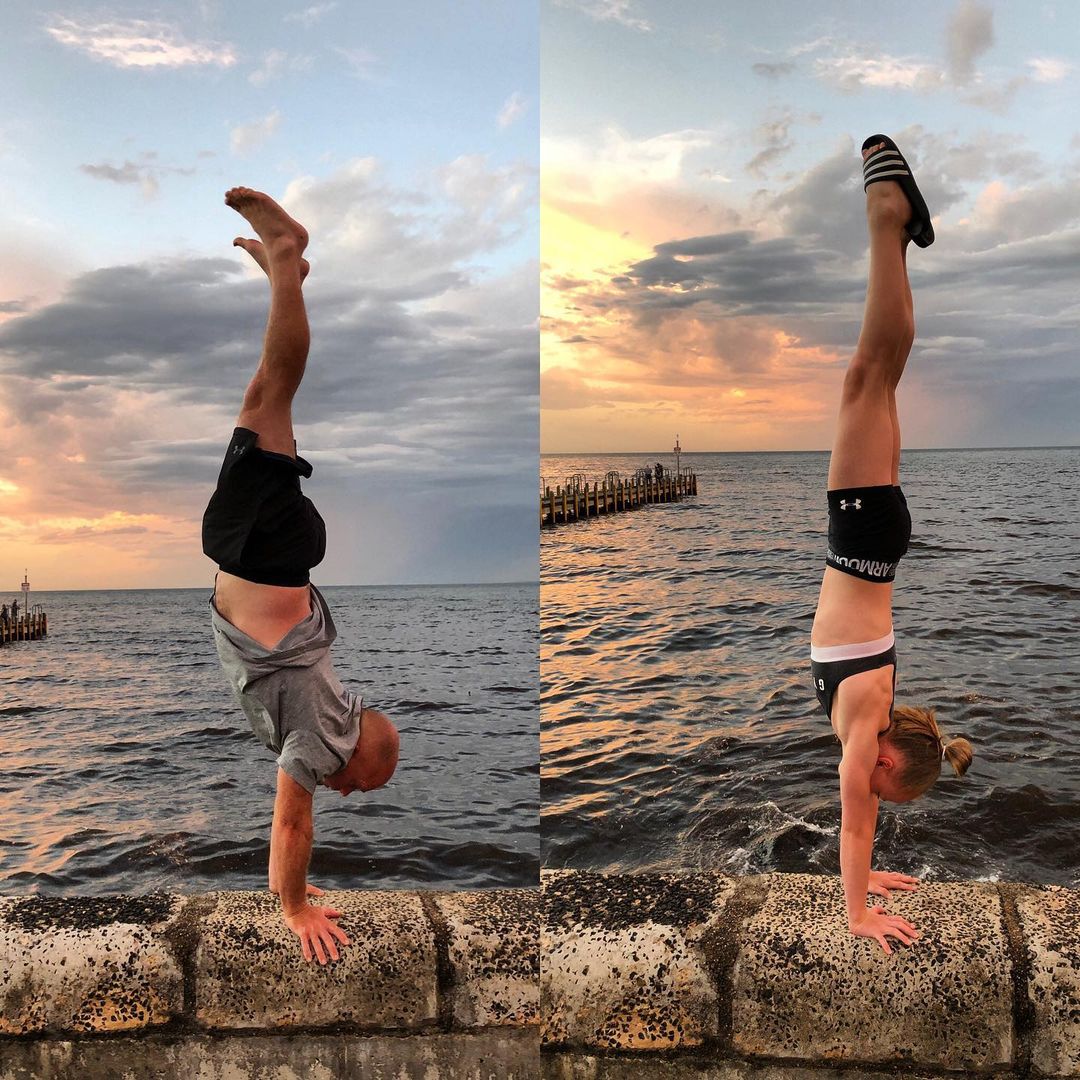 Described as a typical 14-year-old, Alex was just six years old when she started doing gymnastics and she is clearly a natural. For several years, Alex trained hard for 32+ hours every week.
At first, when she came home from gym class and showed off some of her skills, Ashley started joining her. Ashley says there's definitely a spontaneous element to their workouts.
"I always had a reasonable balance, so we just had fun with it," the father said. "It's really quite hit or miss – if the weather is good we get the Airtracks out and play. We do the majority of our fun on the pitch these days. Alex has gotten a bit big for internal skills.
The two obviously share a fantastic bond, and their video efforts are great to watch.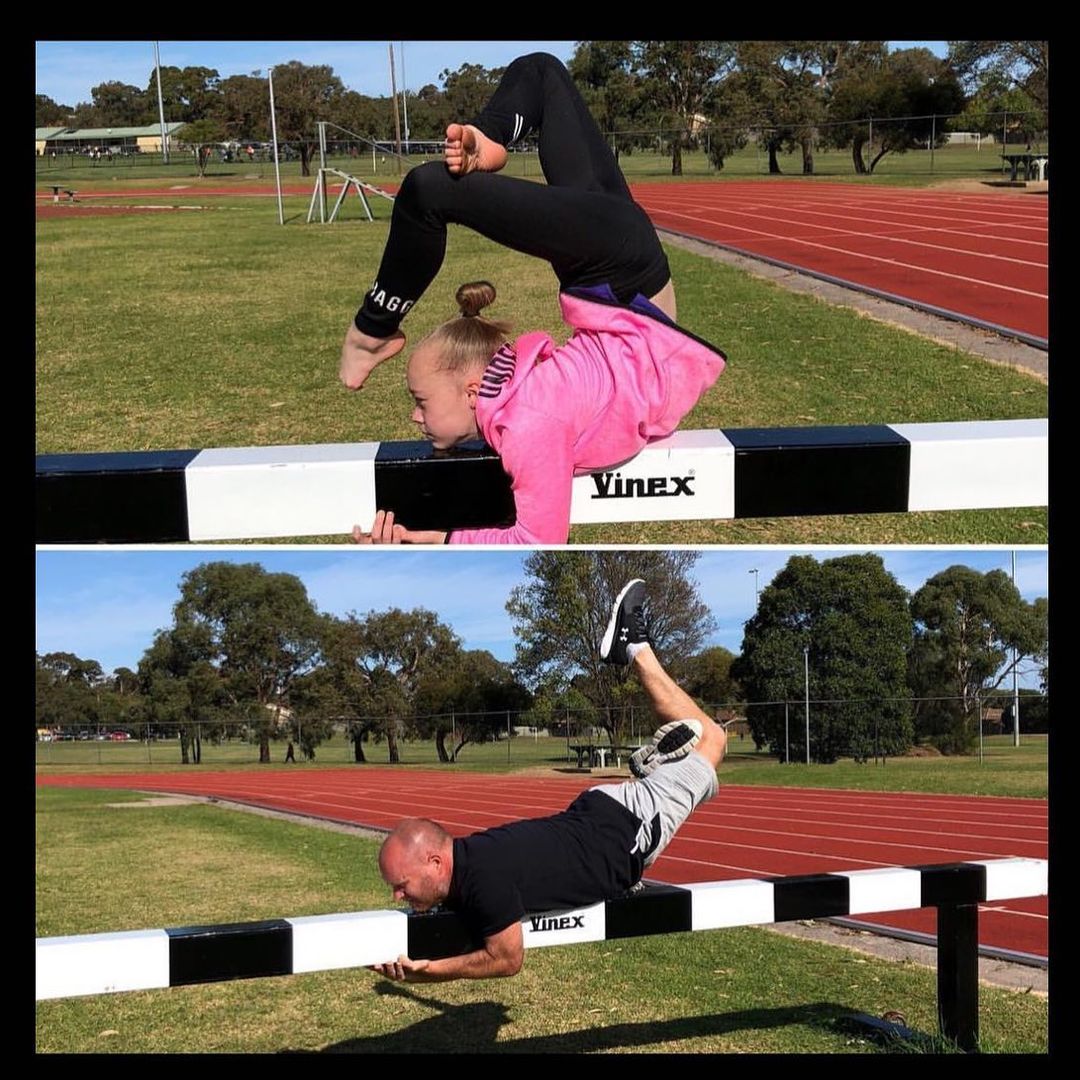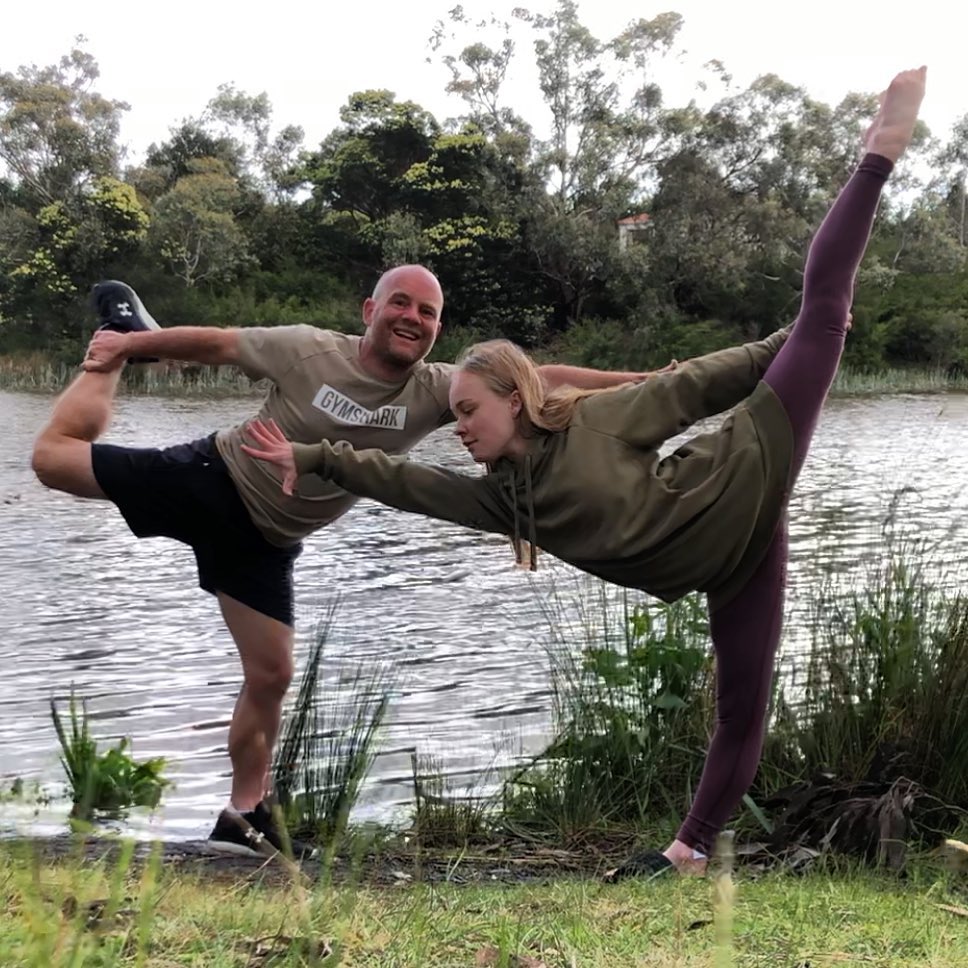 Ashley and Alex's efforts get lots of laughs, as well as bandage and trophy emoticons. The comments are also peppered with people adoring both dad's persistence and daughter's patience. Little brother Byron sometimes joins as well.
"The online response has been truly amazing!" Ashley said. "People think it's the best thing ever, but to be honest, I don't see it any different from shooting hoops or riding BMX with Byron. You just do those things with your kids.
During the pandemic Alex took a step back from competitive gymnastics but is now back in the gym training properly. The family is extremely proud of their accomplishments.
"I really appreciate what Alex does in the gym! It's a ridiculously tough and dangerous sport, so I admire his commitment and determination," his father said.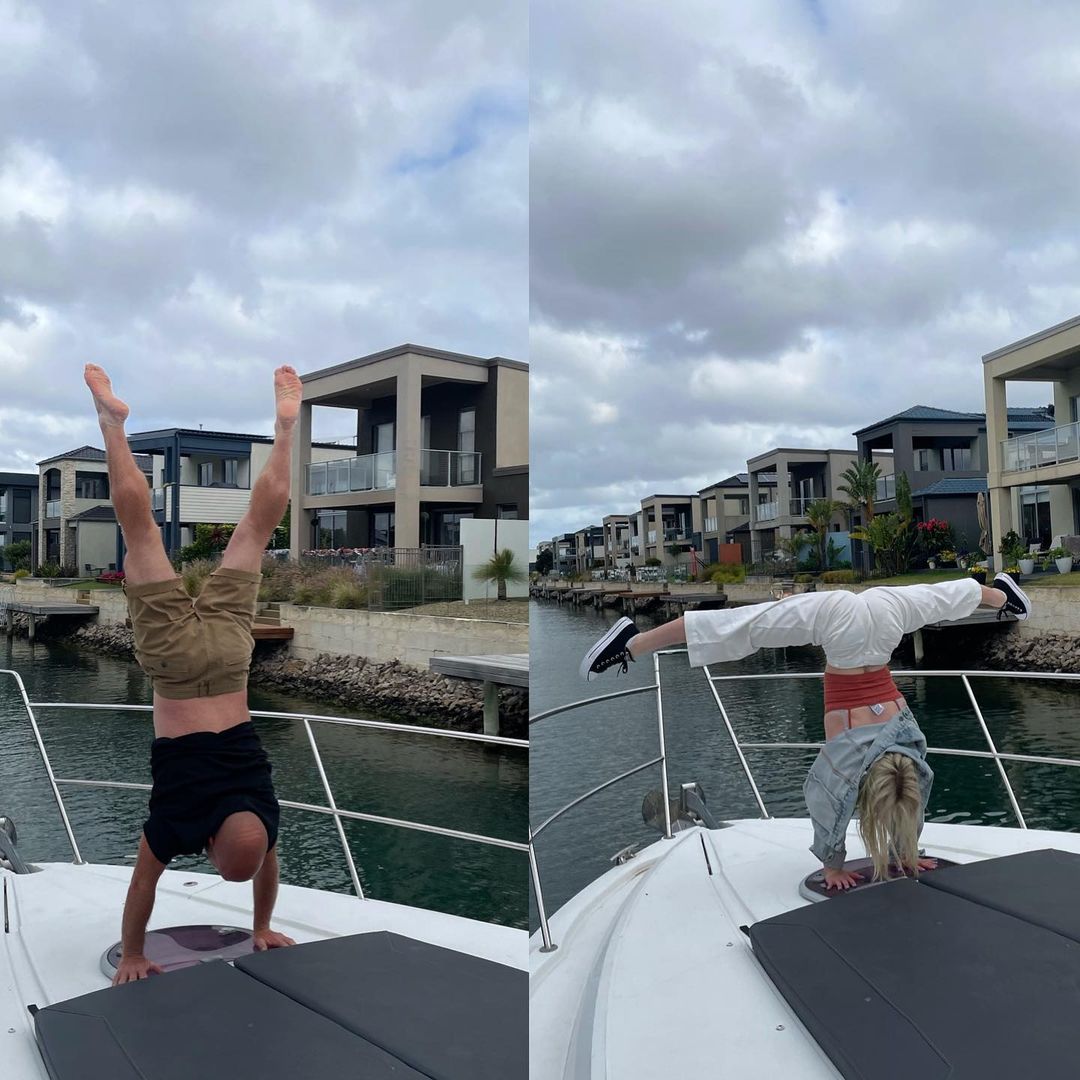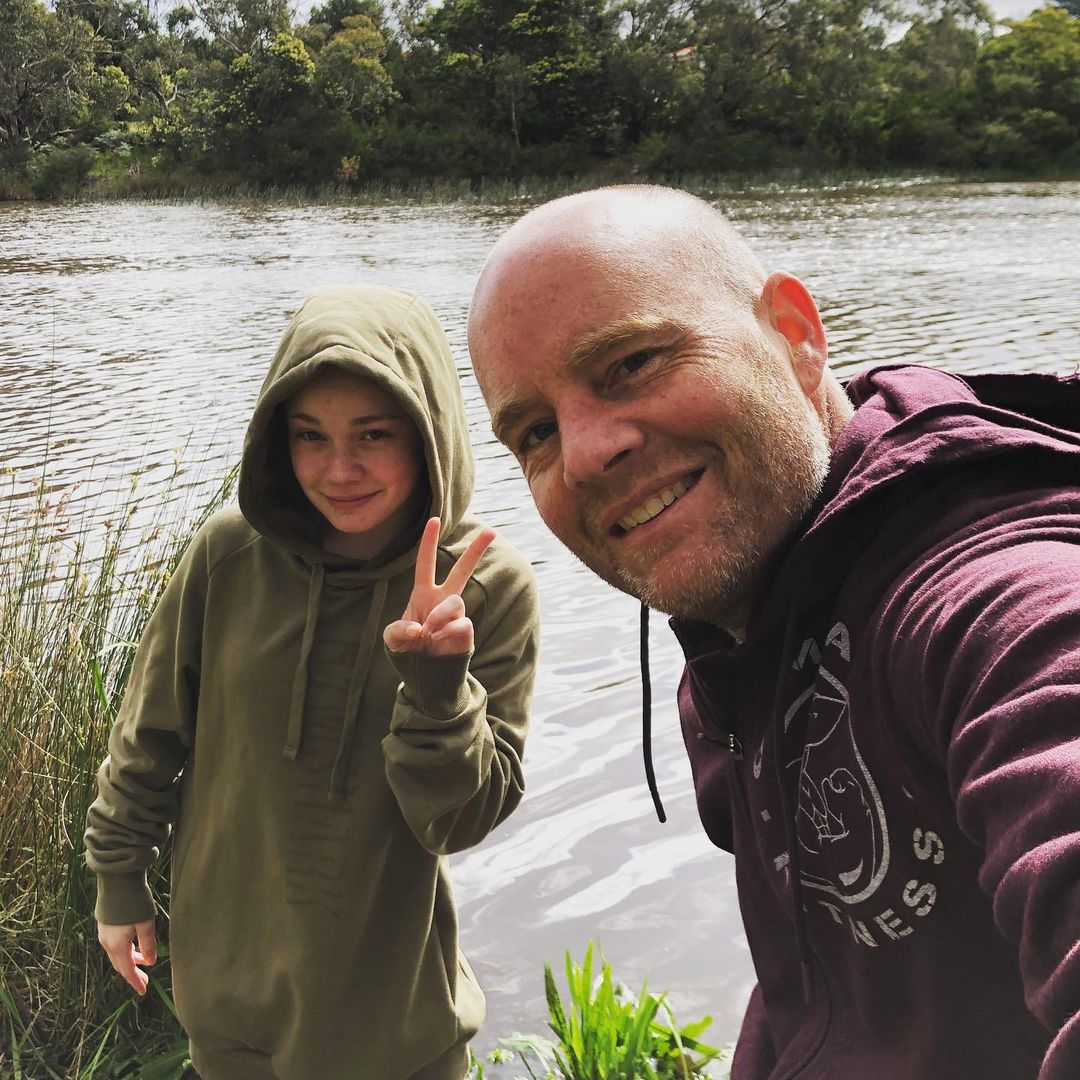 Ashley describes their relationship as "a normal father-daughter relationship, with ups and downs like all fathers have with their teenage daughters." And the determined dad has his own winning moments. What is the movement he is most proud of having mastered?
"For me, I think the flyaway video we did was my favorite and hardest skill I've tried. I actually stuck it too!" he said.
Ashley is now planning to compete in the Kokoda Challenge, billed as Australia's toughest endurance event to be held in Queensland in April, to help raise money for community programs for young people. Surely, after all his bumps while practicing gymnastics, he will know how to never give in and get up immediately if he falls.
Watch the video below:
(Courtesy of @my_gym_dad)
Share your stories with us at [email protected], and keep getting your daily dose of inspiration by signing up for the Bright newsletter at TheEpochTimes.com/newsletter